Have you ever wondered if it is possible to make money online dancing?
Yes, it's true. Many people have wondered the same thing and some end up saying that it was impossible.
Well, I am here to tell you that it is wrong to ever think that it is impossible to make money online dancing.
With the evolution of social media and the internet, people can now make money with virtually everything.
As long as what you do is to get them entertained or engaged, they would always want to come back to see more.
Dancing is an art form that can be monetized online in various ways. One of the most popular ways is by creating a YouTube channel or TikTok account and sharing dance videos regularly.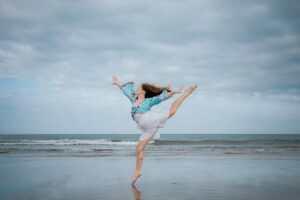 This can attract a large following and help you earn money through advertising revenue, sponsorships, and merchandise sales.Another way to make money online dancing is by teaching dance classes online.
You can offer classes through video conferencing platforms like Zoom, Skype, or Google Meet. You can also create pre-recorded dance tutorials and sell them on platforms like Udemy or Teachable.
If you're a professional dancer, you can also offer your services as a choreographer or performer for virtual events, music videos, or commercials. You can find these opportunities through online job boards or by networking with industry professionals.
Finally, you can also monetize your dance skills by selling digital products like dance-themed ebooks, workout plans, or even customized dance routines for individuals or groups.
Overall, making money online dancing requires creativity, consistency, and the willingness to promote yourself and your skills effectively.
What this means for a dancer
Now let us say that you are a newbie in the online dancing stuff. It is normal. After all, every successful person started from somewhere.
If you are new to dancing online you still have an opportunity to make money online.
From my research and observations, the dancing industry is not an industry with huge competition.
Unlike many other industries, the dancing industry is not as competitive compared to its counterparts.
What this means is that there is a possibility for you to make money online dancing.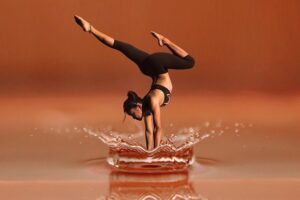 Before we continue, I would like you to understand that I am not a dancer.
I am sharing this because I know that you need it. And of course, it is one of the reasons why this blog was created in the first place.
We created this blog to explore means available to help our esteemed readers obtain their goal of wealth creation.
Enough of the whole Grammer. Let's get down to finding out what you can do to make money online dancing.
How You Can Make money online Dancing
1. Sell Dance Tutorials
Are you good at dancing and do you think you can equally teach people how to dance? Why not visit areas where you can sell such skills?
You can sell your skills at Skillshare or Udemy.
If these two places are not okay for you, you can explore other places like Shopify or Teachable.
Just do your research and be able to find a particular market suit for you.
2. Make Money Online Dancing With A Dance Blog
Do you know that you can open a website and start making money from it?
Having a blog specific to dancing also goes a long way in helping you make money from dancing.
RECOMMENDED: Start investing in Satoshi BTCs mining app
When you create a dance blog you can monetize it with ads. Some advertising networks are very difficult to get while some are easy to get.
You can easily get approved by Adsense depending on how you have agreed to stick to their privacy policies.
Also, you can make money from your dance blog with affiliate marketing.
You can promote people's products with your blog and receive commissions.
In addition, you can sell your products directly from your website using woocommerce.
There are many ways you can make money from your dance blog. Just take your time and do your research.
3. YouTube
I can't mention all platforms and leave YouTube behind.
Another way you can make money online dancing is through YouTube.
YouTube is a free video-sharing platform where you can create a free channel and start uploading your dance videos.
There are four kinds of persons that excel greatly in the YouTube world namely;
Informational Person
Tutorial Person
Lifestyle Person
Entertainment Person
Information person:

In brief, the informational person includes news and the latest storytellers.
Tutorial Person
Another set of people that excel greatly in the YouTube world is those people who tutor others. You can be found in this group if you think your fashion of dancing is to tutor others.
Lifestyle Person
These kinds of people are those who share on YouTube their daily interesting activities.
People love to watch stuff like this and it pays a great lot.
Entertainment Person
You can fall under this group as well. Entertainers gulp great views from YouTube so you should stop wasting any time and start uploading your videos immediately.
4. TikTok
Have you heard of TikTok before? Of course, you should.
TikTok is another social media platform where you can share videos. Unlike YouTube, TikTok can't assure you of being paid for an exact number of watch hours.
But there comes a time in TikTok when you will start cashing out plenty from the platform.
5. Make money online dancing through Rumble
Rumble is another video-sharing platform that has nearly the same features as YouTube.
Unlike YouTube, Rumble will monetize your video minutes after you upload your video.
Also Read: Make money with carry1st trivia app now
The design is completely different from YouTube but they do almost everything YouTube does.
At YouTube, you'll need to gulp up to 1000 subscribers and 4,000 watch hours before your channel can be monetized.
But with Rumble, you don't need to wait that long. Your videos can be monetized immediately after they are uploaded.
The only thing you need to do is to ensure that your videos are in line and adherent to their privacy policies.
Advice for new online dancers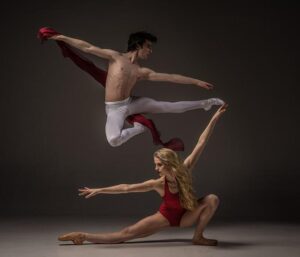 Focus on your dancing skills.
Be original
"Patience" should be your practicable virtue.
See yourself as someone who would succeed (Be and remain positive).
Source for means to showcase your talent.
Apply to dance in local shows
Feature in friends' music video as a dancer
Summary
To make money online dancing is very achievable. All you need to do is look for a platform and start showcasing your talent or dancing skills.
YouTube can be a great option if you want to start making money from your dancing skills.