The Babbel app is around to help you learn new languages. Never would anyone believe that such a language-learning process was possible.
Learning a new language can be a rewarding experience, but it can also be challenging.
Fortunately, there are many language learning apps available to help you achieve your language goals. One such app is Babbel.
It is a popular language-learning platform that has gained a lot of attention in recent years.
In this blog post, we will take a closer look at the Babbel app, what it is and everything about it.
The Babbel app
Babbel App is one of the leading language learning applications out there that has helped many people to learn new languages.
On many occasions, people refer to it as "first among equals".
It is also important to note that the language app has since its introduction into cyberspace received lots of positive feedback.
Before investing your time and money in a language-learning app, it's always a good idea to read reviews from other users.
Babbel has received generally positive reviews from users and language experts alike.
On the app stores, Babbel has an average rating of 4.6 out of 5 stars on the App Store and 4.5 on Google Play.
Users appreciate the clear and concise lessons, the variety of exercises, and the app's intuitive design.
However, some users have reported issues with the app's speech recognition feature, but this does not appear to be a common problem.
Is Babbel worth it?
The answer to this question depends on your language learning goals and preferences.
Babbel is a subscription-based app, so you will need to pay to access all of the app's features.
That being said, the app offers high-quality content that is designed to help you achieve fluency in your chosen language.
Babbel is particularly useful for beginners who want to learn basic vocabulary and grammar in a structured way.
The app is also well-suited for learners who prefer to learn at their own pace, without the pressure of a classroom setting.
Babbel vs Duolingo
One of the most common comparisons made with Babbel is Duolingo, another popular language-learning app.
While both apps are designed to help learners achieve fluency in a new language, they have different approaches to teaching.
Duolingo is known for its gamified approach, where learners earn points and move up levels as they complete lessons.
Babbel, on the other hand, takes a more structured approach, with lessons that build on each other to help learners acquire language skills more comprehensively.
Ultimately, the choice between Babbel and Duolingo will depend on your learning style and preferences.
How much does Babbel cost?
Babbel is a subscription-based app, with prices varying depending on the length of the subscription.
A monthly subscription costs $14.99,
Subscription for 3 months costs $33.99
A 6-month subscription costs $44.99.
Subscription for 12 months costs $83.99.
Babbel occasionally offers discounts on subscriptions, so it's always a good idea to check for promotional codes before subscribing.
How does Babbel work?
Babbel is designed to help learners acquire language skills through a combination of interactive lessons, vocabulary exercises, and speech recognition technology.
The app's lessons are broken down into bite-sized chunks, which gradually build on each other to help learners acquire a strong foundation in the language.
The app also offers pronunciation practice through speech recognition technology, which allows learners to practice their pronunciation and get immediate feedback.
What languages does Babbel offer?
Babbel offers language courses in 14 different languages, including Spanish, French, German, Italian, Portuguese, Swedish, Turkish, Dutch, Norwegian, Danish, Polish, Russian, Indonesian, and English (for non-native speakers).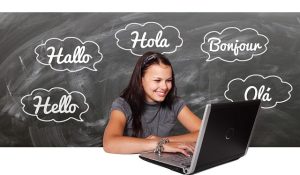 The app's courses are designed for beginners and intermediate learners, with more advanced courses currently in development.
Can you become fluent with Babbel?
While Babbel is designed to help learners achieve fluency in their chosen language, it's important to note that no language learning app can guarantee fluency.
Becoming fluent in a new language requires hard work, consistency and determination.
I won't guarantee the possibility of becoming an expert in speaking a new language through this app but it will go a long way in helping you master the basics of the new language.
Wrapping Up on "Babbel App Review: Everything you should know"
This review on Babbel App has helped to reveal that the app is legit and one of the best language learning applications out there.
However, the approach used by the app in teaching people how to master new language skills differs from other apps.
If you want to learn a new language, using the Babbel App is a great step to take.
However, if you are not cool with learning with the app, you are welcome to try other applications.
Was this information helpful? Please leave us a reply in the comment section. We will also appreciate it if you will share your experience with us.
Thanks for reading.