Choosing the best sneaker website can be a daunting task, especially with the abundance of options available online. But fear not, because in this blog post, we've compiled a list of some of the best sneaker websites out there.
Am sure you always want to look sweet each time you shot your exit door behind you and hit the road.
There are many fine places or websites where you can buy very fine sneakers. This is why I've made this post.
Nike
Nike is one of the most popular sneaker brands in the world, and their website is one of the best places to find their latest releases.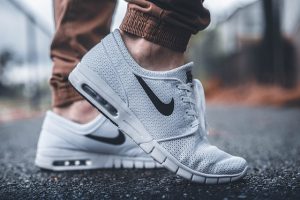 The platform comes with a user-friendly interface and excellent customer service.
Nike's website offers a great shopping experience for sneakerheads and casual shoppers alike.
You are more than welcome to give them a try that is if you have not.
Adidas
Another top sneaker brand, Adidas has a great website for shopping their latest releases.
Adidas has a wide selection of shoes, including collaborations with popular designers and influencers.
For any sneaker enthusiast, Adidas' website is a must-visit.
Foot Locker
Foot Locker is a one-stop-shop for all your sneaker needs, with a vast selection of shoes from a variety of brands.
Their website offers easy navigation, great prices, and excellent customer service, making it a top pick for sneaker shoppers.
Eastbay
Eastbay is another popular sneaker website, known for their great prices and large selection of shoes.
They offer a variety of athletic shoes, as well as casual and fashion sneakers. With frequent sales and discounts.
Eastbay is a great choice for anyone looking for a deal on their favorite shoes.
StockX
For those looking for a more specialized sneaker shopping experience, StockX is a great option.
This website offers a platform for buying and selling authentic sneakers, with a focus on limited edition releases and rare finds.
Their authentication process ensures that all shoes are genuine, giving customers peace of mind when making a purchase.
In conclusion, the best sneaker website for you will depend on your individual needs and preferences.
Whether you're looking for the latest releases from your favorite brand, or rare finds and limited editions, there's a website out there that will meet your needs.
By considering factors such as selection, price, authenticity, and customer service, you'll be able to find the perfect sneaker website for your needs.