In Capcut you can have access to the white flash effect. This is a great effect you can apply to your video to make it look more professional.
Capcut is another mobile editor that will allow you to edit your films like a pro. This is only possible when you know your way around it.
The white flash effect is an effect that has been trending for some time now.
Many TikTok users have utilized the effect to bring to life their videos.
Maybe you have been seeing this effect and you are wondering how it is done.
If you are using Android or iOS to edit your videos, especially with Capcut, you have the white flash effect at your disposal.
To apply the effect in your video you will need to follow the steps below.
Steps to apply the white flash effect with Capcut
Launch your Capcut app: To start applying the effect you will need to first of all launch your Capcut editing app.
Import video(s): it is time to import the video or videos you want to add the white flash effect on.
Add Effect: this is where it might get a bit tricky. Don't be scared. I've got you covered. Between the video or videos where you want the white flash to take place select the transition button. this a white time-like symbol symbol in-between clips. Locate the transition that has the "White flash" title.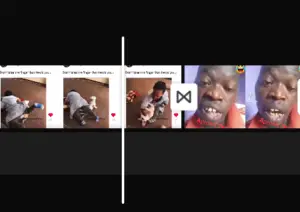 Apply: After selecting the transition it is time to apply the effect to the video. Hit the tick button (✔️) on the right-hand side of the application. By doing this your white flash effect will be applied successfully.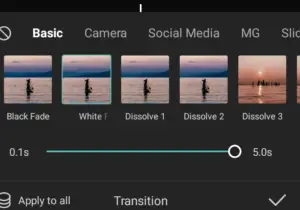 Feel free to check the video again and confirm that your white flash effect was successfully applied to your video via Capcut.
Hope this was helpful?.. Feel free to leave us a comment.