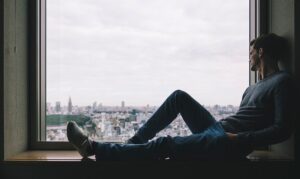 Working hard has been so underrated by a lot of people. The lazy ones feel that success comes when they just stay and do nothing.
These groups of people will bash those who are working hard to succeed and yet they will still be the group of people disturbing God to bless them.
How on earth is that possible? How do you expect God to bless you when you are not ready to work?
Sitting in your house and waiting for someone to come and give you free money is just the thought of a crazy man.
Such a thing might be obtainable in the 14th century (that is if it even existed) but in this 21st century, you must work for every penny.
If you work for success it will come but where you don't you shouldn't expect it.
There is a difference between when someone is working to earn a living and working to be successful.
Working to be successful cuts across working to earn a living.
Putting in much effort and the extra time allows you to achieve success.
What it means to work for success
To work for success simply means doing extraordinary things to achieve extraordinary results.
When someone works for success he bears in mind the positive impact he will have in the future.
If you have a dream house, a dream car, a dream lifestyle etc, the only way you can acquire them is by working for success.
Success is what drives a man towards his goal.
Putting aside obstacles like overspending, clubbing, etc, you will achieve your goal.
When pleasure is sacrificed, success is assured

Chinekenwa
If you have the desire to become a successful individual you must therefore learn to sacrifice many of those things that make you happy.