Are you dreaming of taking your family on an unforgettable Caribbean vacation, but worried about the cost?
Don't worry, you don't have to break the bank to enjoy the sun, sand, and sea.
With a little planning, you can find a cheap Caribbean family vacation that meets your budget and exceeds your expectations.
The first step in planning a budget-friendly Caribbean family vacation is to decide on your destination.
While some Caribbean islands are known for their luxury resorts and high-end amenities, others are more affordable and cater to budget-conscious travellers.
For example, the Dominican Republic, Jamaica, and Puerto Rico are popular destinations that offer a wide range of accommodations and activities at a reasonable price.
Next, you'll want to consider the time of year you plan to travel.
The Caribbean's high season runs from December to April when the weather is mild and dry, and demand is high.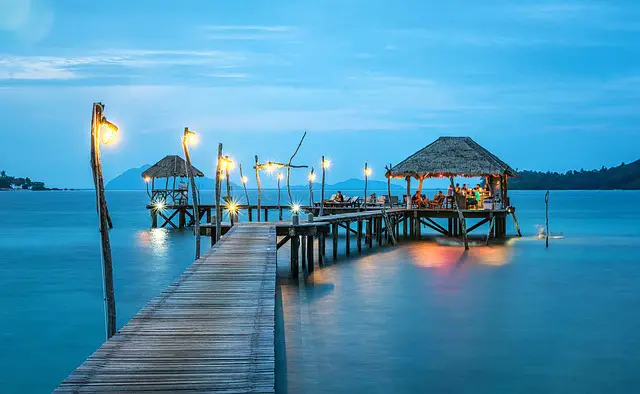 During this time, prices for flights and accommodations can be significantly higher than during the low season, which runs from May to November.
If your schedule allows, consider travelling during the low season to take advantage of lower prices and fewer crowds.
When it comes to accommodations, there are plenty of affordable options for families.
Look for all-inclusive resorts that offer meals, drinks, and activities included in the price.
This can help you save money on dining and entertainment while also simplifying your vacation planning.
If you prefer more space and privacy, consider renting a villa or apartment through websites like Airbnb or VRBO.
You can often find affordable options that allow you to cook your meals and enjoy the local culture.
Once you've settled on your destination and accommodations, it's time to plan your activities.
The Caribbean offers plenty of free or low-cost activities that are perfect for families. For example, many beaches are free to access and offer plenty of opportunities for swimming, snorkelling, and sunbathing.
You can also explore local markets and sample the local cuisine or take a hike through a national park.
If you're travelling with older children, consider booking an adventure tour like zip-lining, ATV riding, or horseback riding.
When it comes to transportation, you'll want to compare prices for flights and rental cars.
Be flexible with your travel dates to find the best deals on airfare.
You can also save money on transportation by taking public transportation or walking instead of renting a car.
In conclusion
A cheap Caribbean family vacation is within reach if you plan carefully and make smart choices.
Choose an affordable destination, travel during the low season, and look for all-inclusive resorts or vacation rentals.
Take advantage of free or low-cost activities and be flexible with transportation.
With a little effort, you can give your family a memorable Caribbean vacation without breaking the bank.