Jones, one of my friends came across this website, justanswer.com and requested that I help him to find out if the site was legit or fake.
He wants to register with the site but doesn't know if the site keeps to its promise.
Jones is a medical practitioner and when he heard that there was a site where he can operate as a freelance medical doctor, he asked me to find out on his behalf more about the site.
He was unsure if the site was legit so he requested I assist in finding out. The site was justanswer.com
Table of Contents
What is JustAnswer.com?
JustAnswer is a platform that connects people with verified experts from various fields. It can be accessed through www.justanswer.com.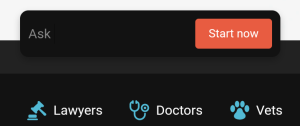 The website provides a convenient and fast way for users to get answers to their questions from experts in real time.
One of the key features of JustAnswer is its user-friendly interface which makes it easy to ask questions and get answers.
To ask a question, you simply need to create an account, select the category that best fits your question, and type it in. You will then receive a response from an expert within a matter of minutes.
Areas covered by JustAnswer
The experts on JustAnswer have verified professionals who have been thoroughly vetted to ensure their expertise and knowledge.
They come from various fields such as medicine, law, technology, and more.
You can see the expert's qualifications and credentials, so you can trust that you are getting a reliable answer.
This by implication means that people who respond to questions asked are professionals who know the nitty-gritty of the field.
JustAnswer also offers a secure and confidential platform for users to get answers to sensitive questions.
Your personal information and the questions you ask are kept confidential, and the platform uses encrypted technology to protect your data.
Is JustAnswer expensive?
No, JustAnswer is not expensive. It is one of the cheapest places where you can get answers to questions that could cost you fortunes to get an answer.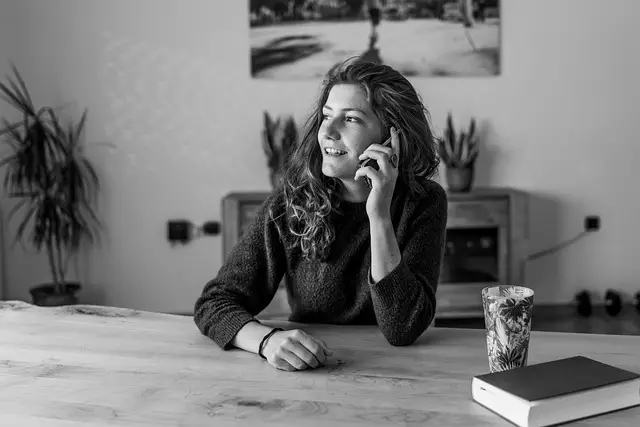 Interestingly, you can choose to pay for individual answers or subscribe to an expert to get unlimited answers for a monthly fee.
This makes it easy for you to get the answers you need, without having to pay a lot of money for a consultation.
In addition, JustAnswer also provides a platform for users to give feedback and rate the experts.
This helps to ensure that the experts are providing quality answers and helps to improve the platform for all users.
Who founded justanswer?
JustAnswer was founded in 2003 by Andy Kurtzig, a former Oracle executive.
The company was created to provide a convenient and fast way for people to get answers to their questions from verified experts in real-time.
Over the years, JustAnswer has grown to become one of the largest online expert question-and-answer platforms, connecting people with experts in various fields such as medicine, law, and technology.
Is justanswer.com legit?
Yes, JustAnswer is a legitimate platform. It connects users with verified experts in various fields, such as medicine, law, and technology.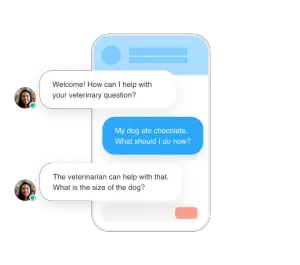 The experts on the platform have been thoroughly vetted and their credentials and qualifications are displayed on their profiles, so users can trust that they are getting reliable answers.
Additionally, JustAnswer has been in operation for several years and has received positive reviews from users.
However, it's always important to use caution when sharing personal information online and to thoroughly research and consider the information provided before making any decisions based on it.
Why People hates the JustAnswer platform
Many people hate the 'Question and Answer' platform because it forces you to pay first before getting an answer to your question.
That is to say, you will need to, first of all, enter your banking details before you can get any answer to any question you want to ask.
Some angry persons on Quora have argued that the platform is a big scam after they were unsatisfied with the answers they got from a professional yet, they were debited.
Also, one Mr Caleb on the same Quora platform supported the argument that the JustAnswer platform was a scam when he noticed that they have been debiting his account for a long time after he stopped making use of the platform.
According to Mr Caleb, the first time he subscribed to the platform, he didn't get the exact solution (answer) to his question/problem. He left the platform but they never stopped to withdraw money from his bank at the end of the month.
When he got to his bank to find out why he was constantly debited at the end of the month, they told him that it was a result of his subscription with JustAnswer.com.
Wrapping Up: is JustAnswer.com legit? What you should know
JustAnswer is a great resource for anyone looking for reliable and quick answers to their questions.
Whether you are looking for information on a medical issue, legal matter, or any other topic, JustAnswer provides a convenient and secure way to get answers from verified experts.
However, many people have thrown sheds at the platform as they feel that they don't live up to expectations.
You are therefore advised to make more enquiries about the site before registering or subscribing to their services.
Hope this information was helpful. Please feel free to leave us a comment. If you have had an experience with the platform feel free to tell us. A lot of people here would want to learn from your experience.