Because of the many questions people ask about iwriter, I decided to write this review.
The interest in making money has eluded our space and many bad ones are using that opportunity to dupe the unsuspecting public.
To avoid possible waste of time and resources, people decided to ask questions about iwriter.
I am sure you are here to know whether the site is legit or a scam.
To go straight to answer your question, iwriter is not a scam website. It is one of the best platforms that keeps to its promises.
Table of Contents
What is iwriter?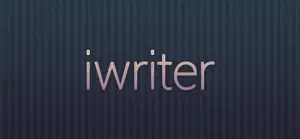 iwriter is one of the world's leading platforms that centres on helping site owners to create content for their sites. This could be blog posts, articles etc.
The platform has prolific writers who act as freelancers. They carry out the task brought to the iwriter and are also paid for the work done.
Many site owners trust this platform because it gives them 100% of what they want.
It is the fastest, easiest and most reliable way to have content written for your website. You'll be able to post a project and 1000s of freelance writers from across the globe will have instant access to write your content quickly, professionally, and affordably.
Iwriter Review: is the site legit?
One of the legit platforms that are in the market is iwriter. The platform gives you all that you want. With the platform, you can earn money by writing articles for them. Also, they employ the services of good freelancers to do your site job for you.
Is iwriter free to use?
To join the platform is completely free. No one should deceive you into paying them to create an account for you.
Creating an account with the platform is free and very simple.
Iwriter Review: How much can you earn from the platform?
The amount you make from the platform solely depends on how you are rated.
This is why it is advised that when you are employed to write content for people, try as much as possible to be knowledgeable of what you are writing.
The more good rates you get the more you migrate from premium to elite.
The payment for these categories of writers is different. To migrate to the elite depends on your rating.
How often can I write articles for the site
Interestingly, iwriter does not impose the number of articles to complete in a day.
You are free to come around anytime and choose to write any topic of your choice.
How do I apply for iwriter?
Step #1. Register For A Free Account.
Step #2. Request The Type Of Content You Would Like Written.
Step #3. Receive Your Content From A Writer.
Step #4. Review Your Content And Approve Or Reject It.
Step #5. Download Your Content And Rinse And Repeat.
How do I apply as a writer?
To apply as a writer in iwriter is completely easy and doesn't take any time. All you need to do is to access their registration link, feel out the form and boom, you are accepted into the platform.
Final verdict on iwriter Review
After our in-depth research about iwriter, we are convinced enough to inform you that it is a platform that is legit and worth your time.
If you need a platform that will give you pocket money for writing articles, iwriter is the sure bet.
Feel free to create a free account with the website today and start making money by writing articles for people.
Hope this was helpful. Feel free to share your experience with them via the comments section.