The quest to make money online is in high demand in this part of the world.
Hi there, it is Sir Chike here once again. Today we shall be reviewing an app called "Money app – Status downloader".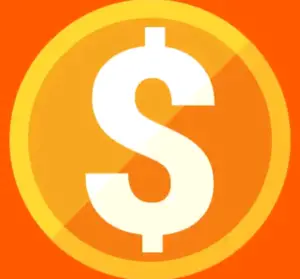 The title of the app is a bit lengthy but let's get down to business.
Because of my burning desire to identify working applications that pay, I burst into this one.
I am doing this review to help make it easier for my esteemed readers to find better choices when wanting to make money online.
It is because of this quest that I burst into the money app – status downloader.
Feel free to check out our opinion on carry1st trivia app
The brains behind the programming of the application promise to pay a huge amount only for downloading and watching Whatsapp videos.
Below is the company's explanation of what the application is all about.
What the company said about status downloader app
Money App Offline Status Saver App for WhatsApp is a little package to save status downloaders to the gallery and Share Status.
The best video status saver app is fit for storing the latest status video and the other option is to repay them at your status without making efforts for saving.
Best to download Images and video status without asking people to send their status.
The status saver will help you to download status for Whatsapp in an easy and fast way.
Very good status saver saves images & videos without asking friends to share.
Image & video status download for WhatsApp
Easy and fast latest status downloader for WhatsApp
First Watch Desired Status/Story from WhatsApp automatic add in this application
Easy downloading & Sharing
No need to take a screenshot or ask your friend to send you a video!
Pick this WhatsApp downloader free for android now.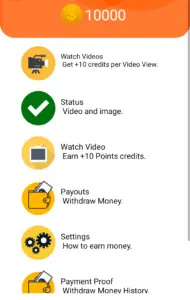 Don't be fooled
The status downloader app is a pure example of failure.
After you are done watching videos you will end up not getting paid as they claimed.
Read More: Satoshi BTCs mining app is around to make changes
The funny thing is that their description of the app on Playstore is different from what is found in the app.
In the app, you find different things like taking surveys and watching advertisements to get 10 credits.
The app is developed to scam people nothing more.
I would advise you to run away from this app.
How does money app-status downloader make their money?
They are deceiving people into downloading the app with fake promises of making unrealistic money.
They milk from people's pocket by telling them to watch video ads and receive a 10 credits award.
Is the app legit or a scam?
Status downloader is a pure scam website or application.
It is not created for any other reason rather than to steal from people.
As a way of keeping you engaged, they will give you 10,000 credits.
The remaining 40,000 will be garnered through your ceaseless efforts in the app.
If you still have interest of downloading the app you are welcome to do so. I think that is your decision to make.
Payment threshold
Upon registration, you will be given a 10,000 credit bonus.
You are expected to hit 50,000 credits before you can withdraw it to your Paypal or Paytm
The 50k credits equal $250. It, therefore, means that before you can withdraw your earnings from the app you will need to make at least $250.
How you make money in the app
When you watch video ads you will be rewarded.
As time goes by, you will notice that you are no longer getting paid as before.
This is the same thing that is obtainable with the word fuse app.
If you play a game for more than four months, you will notice that the only thing holding you back from reaching the threshold is just one or two dollars.
Word fuse would allow you to make a huge sum of money while you are playing the game.
When it is noticed that you are gradually getting to the payment threshold, they will begin to frustrate the number of credits you earn per video ad.
Why you should run away from this status downloader
This app is a pure fake. Working in it is like wasting your time and resources.
Feel free to face some other more important things.
Working in a money app – status downloader is a complete waste of time, energy and resources.