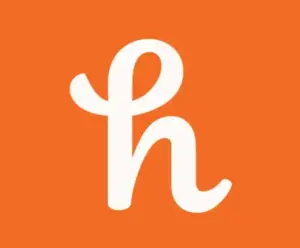 In this post, we shall be looking at how to save money with a honey extension or app and also know if honey is legit or a scam.
Where to save money or where to buy products at affordable prices has been a mind bugling problem for some time now.
People like us love it when we want to buy things we start looking for coupon codes to help reduce the cost of what we wish to buy.
In addition, while we look for those coupon code vendors we also try to ensure that the ones we are using are either free of use or offer less expensive services.
You are welcome to check out how to create coupon codes
Ok, what if I tell you that there is a platform that can help you find coupon codes free of charge would you doubt me?
You are welcome to save your money with honey.
Honey was acquired by PayPal and had its name changed to Honey PayPal.
Irrespective of the fact that it was bought by PayPal, its purpose of establishment remains the same.
Why honey was created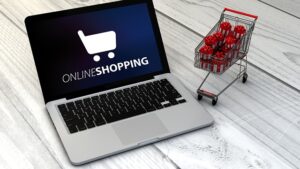 The honey extension or app was created to help online product buyers to buy products at very affordable prices.
This is possible through the use of coupon codes.
Sometimes you will notice that when you visit an online shop to purchase anything you will be required to enter a coupon code.
This coupon code will help to slash the initial payment of the product you wish to buy online.
For example, let's say you want to buy a $100 wooden wardrobe from Amazon.
During payment you will be required to enter a coupon code (if any) this coupon code will be applied to the price of the wardrobe and the initial amount will be reduced. That is to say, the initial amount which was $100 will be reduced to $80.
With this, you have saved $20. Isn't that great? Of course, it is.
So this is where honey extension or app comes in.
The site will scan all available legit coupons and make them available for you all for free.
Is the honey extension app free to use?
Absolutely. Everything about honey is free and completely free like the birds soaring in the freedom of the heavens.
The app does the job of saving costs for you which are returned to you in the form of gift cards.
Is it advisable to save money with honey?
Of course yes. Who is ready to buy goods for $1000 when he can buy the same product with the same quality for $970?
The honey app is a great platform to save money when shopping online. This is because it will help to reduce costs for you.
If you have not tried this platform I would advise you to join now.
Start having a new experience buying products online. And of course, you will henceforth enjoy your online shopping experiences.
Is the honey app legit or a scam?
This extension has been trusted by millions of people around the world. Do well to create an account with the site and start enjoying their free service which is the provision of coupon codes.
Though it is still possible that you will have an opposing opinion about the site.
I think that you are in the right position to make a decision.
From my experience and also from people's testimonials, honey extension or app is a legit money-saving platform.
Summary
I don't know what you think but for me, I love cheap, legit and lasting products.
Honey extension or app has helped me to save a lot of money whenever I am buying things online.
You can start saving your own money today by creating a free account with the platform and enjoying their free service of coupon provision.
Hope this was helpful. Feel free to leave us a comment.