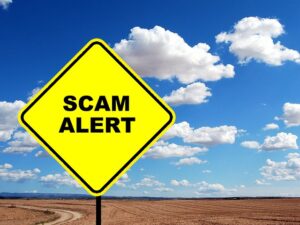 Biweekly income is a website that promises to pay people a huge sum only for completing tasks.
Hi there, Sir Chike is back again with another honest review.
If you have been following us recently you will understand that we came around to help the unsuspecting public.
Many have been duped of their precious time and resources through all these online websites that promise something they can't give.
The truth is that many websites truly live up to expectations. But unfortunately, the fake ones are now superseding the real ones.
In this article, we shall be looking at whether biweekly income (biweeklyincome.com) is a legit website where people can make real money or just another scam.
Getting to know about Biweekly income
While I was surfing the web I came to know about this website that promises people hundreds of dollars only by completing tasks and referring people to the program.
I took my time to dig deep into understanding what the website does and I concluded that it was another scam.
For you to start making non-withdrawable money from Biweekly income you have to refer people.
They promise to pay 5 -10 dollars to you from the clicks of those who joined the platform using your unique referral link.
How to promote your biweekly income referral link?
The platform has even gone to the length of pointing out a list of platforms where you can share your unique link
You are welcome to promote your referral link on forums, blogs, comments, chat rooms, chats, Facebook walls, Facebook pages, groups, Twitter, PTC sites, advertising websites etc.
When do you get paid?
The minimum balance required for payout is 300$.
nd you can get paid through PayPal, Cheque, Western Union, Money Gram, and bank transfer at the end of every month.
How much can you earn from your biweekly income?
You can earn without any limits. It depends solely on your efforts and how much you work to promote your link.
Many of our top members are earning more than 100$ per day and 1000$+ per month
Biweekly income also warned that if you have not logged in to your account for more than 30 days, all your earnings will be lost.
Is biweekly income a scam or legit?

To confirm if the platform is legit or a scam is completely out of my table for now.
The reason is that, at the time of sharing this information, I was testing out the website.
Reasons why Biweekly income is a scam;
(1) Poor Design:
The website in its entirety has a poor design. I know that this does not qualify as a reason why it could be a scam.
The truth is, any person who is ready for business must consider all available options.
(2) Not Mobile-friendly:
The platform cannot be viewed properly if you are using a mobile phone to access it.
A platform with such promises should understand that the majority of the people that will be using their website are people with mobile phones and not people with laptops, desktops etc.
RELATED: See how 86fb became a scam
If they are in business, they should consider the interest of mobile users.
(3) Can't Find Tasks:
It is funny how people can make money by completing tasks yet they can't find any task to complete.
To me, I think what is more important to them is to gather enough traffic before establishing their real thoughts for creating the website.
(4) Relevant Pages Are Missing:
Companies that are in business make available relevant pages on their websites.
These pages include About us, contact us, privacy policy etc.
All these pages relevant to unique business websites are missing from the biweekly income website.
(5) Redirecting Ads:
I know that the sole reason for all business platforms is profit maximization.
For you to get the money you also need to spend money.
Irrespective of the fact that biweekly income is also a business platform that wants to make money by also giving people money (just like they promised), it should avoid ads that redirect people.
They say that they make money through their clients who bring products to be advertised on their platform.
For the well-being and safety of their task takers, the platform has to avoid such ads that redirect them to unknown websites without their permission.
(6) Earnings Too Good To Be True:
The platform promises to pay you 5-10 dollars from those who joined using your referral code.
They also pay you $20 upon registration. When you accumulate up to $300 you will receive your payment.
ALSO READ: Is word fuse game legit or a scam?
To me, these are empty promises that can never be achieved.
So far, there is no proof of any payment of any sort by any person.
I promise to return to write to their glory if their platform truly offers what they preach.
Summary
There are many online money making platforms out there and biweeklyincome.com is one of them.
If you feel that this website is okay for you are more than welcome to join the platform for free.
PLEASE NOTE: while you explore the platform, do not provide secret information about you.
By this I mean information like your bank account details. Except for the ones you will need to make withdrawals (If such exist)