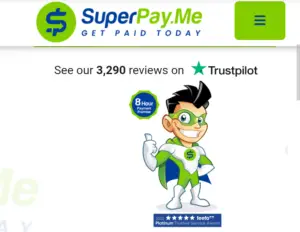 Superpay.me is a site where you can make real cash from.
These days lots of sites promise that one can make money from their sites by doing almost everything they do online.
While some of these sites are legit platforms, others are fake.
Many start by paying as initially promised and along the line stopped paying.
It was a strategy of attracting traffic to their site.
Superpay.me is not like those sites that promise to pay and do not.
They have been around since 2012 and have kept to their promise since the time the site was launched.
What is Superpay.me all about?
Superpay.me is one of the leading sites that pays members for participating in online surveys, playing games, watching videos etc.
You get paid by doing almost everything you do online.
How do I get paid from SuperPay.me?
Superpay.me rewards you with points by completing the online tasks, with 100 points equivalent to $1.
This site has one of the lowest minimum payout thresholds of $1, similar to OfferNation. In addition, there are various rewards to choose from.
You can cash out the points and get paid via the cash option, PayPal or Skrill. You can get Bitcoin, too, but the threshold is higher.
But the better method is to exchange the points for an Amazon gift card because there is no processing fee, while there is 2% for PayPal and Skrill and 10% for Bitcoin.
I love their super-fast payment time within a few hours or even instantly for some of us.
However, SuperPay.me might need to verify your account for the first time withdrawal, which takes up to a week.
Payment Threshold
For you to get paid from the site you will need to have at least $1 in your account.
That is to say, you can get paid when you have earned upto $1.
Unlike many other platforms whose thresholds are $5, $20, $50 etc, superpay.me allows you to cash out immediately if you have earned as little as $1.
Payment Method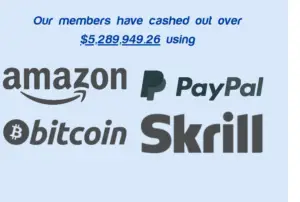 Many people have wondered if there is any site that pays directly to bank accounts.
Are you still worried about that? Don't worry, superpay.me is your good friend when it comes to wiring money straight to your account.
Superpay.me unlike many other sites sends your earnings to the bank account you provide them with.
Other methods of payment include PayPal, Amazon, Skrill etc.
The site has various payment methods so you are welcome to choose the one that best suits you.
Superpay.me Payment Proof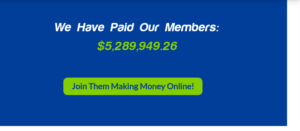 There have been many positive reports that the site pays its members as they promise. As for us, we are yet to receive any payment from the platform but we are of great assurance that the site pays as promised.
Where can I access superpay.me?
You can access the website by signing up through their official website.
Also, the site is globally accessible but some countries are limited.
Unfortunately, those living in Nigeria are yet to be granted access into the platform.
So if you are living in Nigeria we are sorry to inform you that the site is not accepting sign ups from Nigeria.
If you are living outside Nigeria you can always check the site's homepage to know if your country is eligible.
Join their Whatsapp group
Another fine and sweet way you can make money from the site is by joining their Whatsapp group.
Unfortunately for ineligible countries and fortunately for eligible countries.
Eligible countries to join the WhatsApp group include the US, Canada, Australia and the UK.
Every other country has to depend on surveys, games, etc to make money off the platform.
Our final verdict
Superpay.me is a legit GPT. It is one of the legit platforms out there that actually live up to their promise.
Though earnings from the platform are usually small, it is worth it.
After going through this you are welcome to make your decision either to create an account with the site or not.
Hope this was helpful. Feel free to leave us your comments and experience (if any).